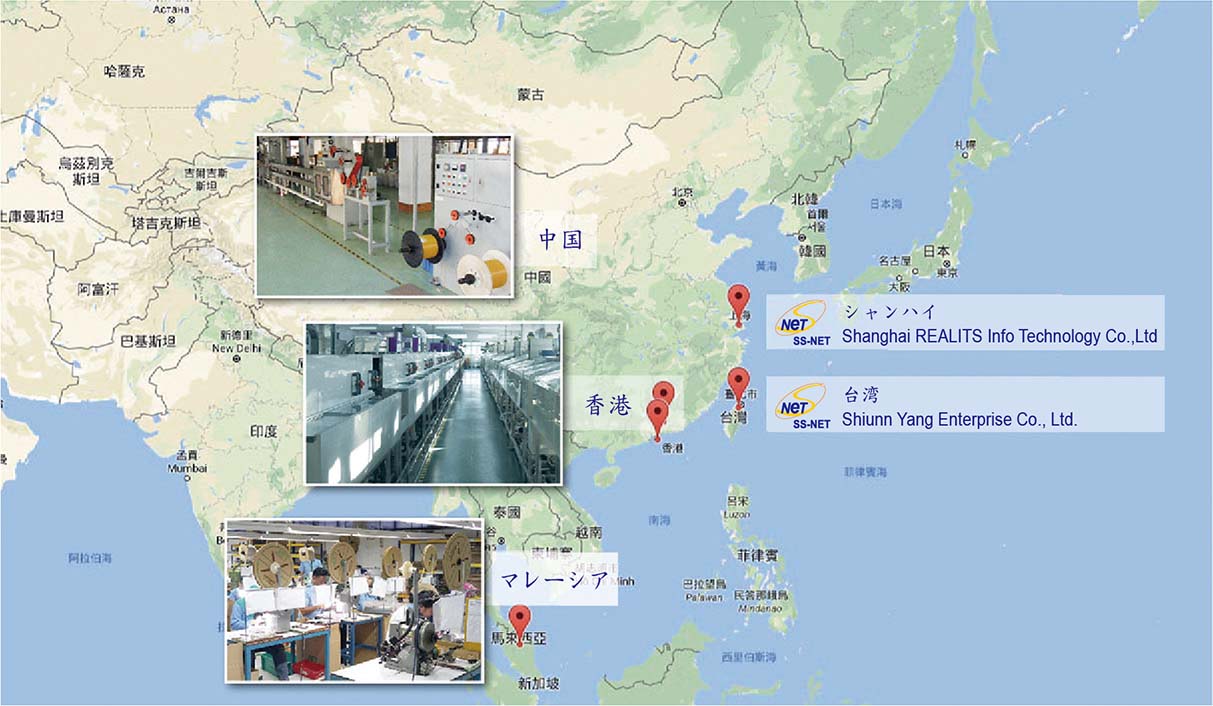 Shanghai Realits (SS-NET) Best friend of IoT, AI and networking
SS-NET is a manufacturer of networking accessories, richly cultivating in Taiwan and market all over the world, more than 30 years of professional factories、creating own brands. As we know that foreign brands of networking products usually they don't have their own factory, mostly doing OEM and OEM business. Engineering and client spent more than double cost for these products. In the past of 20 years, we SS-NET same as other factories have been doing OEM for those international brands but we think good products should have friendly price and share with market and no longer be stripped by foreign brands. So we create our own SS-NET brand (meaning: simple and simple network).
Truly belongs to our own brand and provide special customize with better quality and easier to implement products. Fast delivery and marketing all over the world.
As the saying goes: "A good thing can have a brand; a brand can be guaranteed." SS-NET has been working with engineering construction friends to develop and produce quality products that best match the network cabling, such like separate cable cusps terminal、push dust cover、unique curved patch panel. From saving the construction time、protection of the socket and good looking appearance, we create maximum benefit on save labor cost and time. For construction quality, it is also one of the important factor so we combine our own construction team to ensure the best channel quality.
Realits is a professional IT service company, which provides technical support services for key businesses in the country's core industries, ensuring stable and safe operation of the national economy and people's livelihood.
Major industry customers including: public security (ministries, provincial offices, municipal bureaus, traffic police), finance (banking, insurance, payment), operators (telecommunications), transportation (urban intelligent transportation, subway, railway), social security, fiscal and taxation (national tax) , financial, and other core pillar industries/departments.
The main business including IT operation and maintenance, IT maintenance, and light current engineering projects. The IT maintenance sub-sector industry ranks first in overall business, and has established nearly 10 service center in major provinces across the country. With around 60 service engineers cover the entire national service network. IBM/HP / SUN / ORACLE / EMC/HDS / NETAPP / CISCO / HUAWEI / Lenovo / Inspur and other mainstream brand technical service capabilities.
Based on the concept of "sports car" and "highway", Realits has joined the overall construction service of the light current cabling project.
In the past, it only provided the services of the main system equipment, just like selling a supercar to the customer, but if there is no stable and broad highway the supercar is nowhere to use and can't play the ultimate effect.
SS-NET products are the high-quality products of this highway channel. Ruie combines Taiwan's 30-year network cabling products professional factory, Shiunn Yang enterprise with its own brand SS -NET's network cabling quality products and tight construction technology are the best guarantee for the bandwidth and speed of 5G, IT, AI, IOT, and the best combination of excellent equipment and network cabling products.
We offer one-stop guarantees that in the case of high labor cost and tight social progress, inevitably, we will provide further in the future, office intelligence; warehouse management know-how, that is, under the least manpower, on lighting, environment, meetings, Indoor air quality, materials, access control security, etc., to help enterprises combine intelligence, in the most provincial manpower, just for one contact window then can enjoy the highest order of energy, security, object linking and big data management services.